<![if !supportEmptyParas]> <![endif]>
                                                              THE INTERLUDE OF CANCER                                            127
<![if !supportEmptyParas]> <![endif]>
TABLE OF REVISED COMPARISON OF ANIMAL AND PLANT LIFE-CYCLES.
<![if !supportEmptyParas]> <![endif]>
<![if !vml]>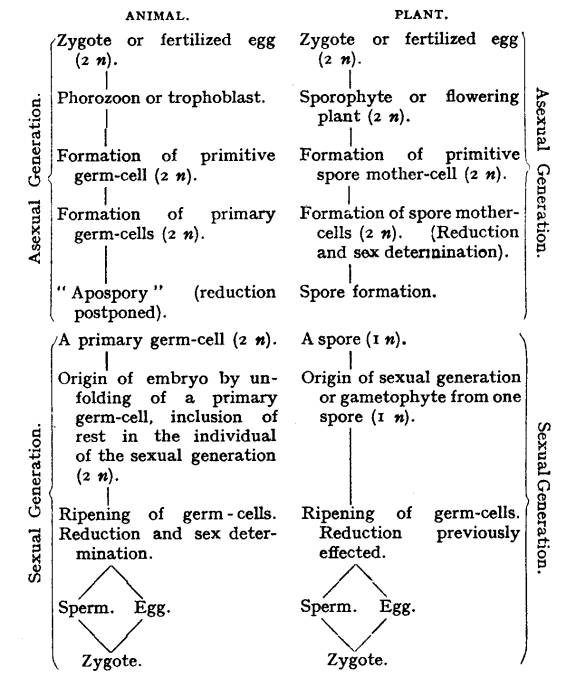 <![endif]>
In the above table n equals the reduced number of chromo­somes, and 1 n signifies the emancipated cell, 2 n the dupli­cated or conjugated cell, the "conjugation" or joining together being carried out at fertilization. The " reduction" is the undoing of the previous duplication effected at conjugation.
<![if !supportEmptyParas]> <![endif]>