[http://www.vitamincfoundation.org/news.htm]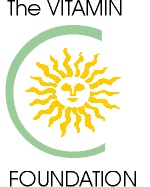 Last Updated: Mon Jul 1 08:35:33 CDT 2002
---
VITAMIN C FOUNDATION NEWS
July 2002

Biochem Biophys Res Commun 2002 Jun 28;294(5):1161-1168

Effects of oral vitamin C on monocyte: endothelial cell adhesion in healthy subjects.

Woollard KJ, Loryman CJ, Meredith E, Bevan R, Shaw JA, Lunec J, Griffiths HR.

Pharmacology Research Group, PSRI, Aston University, Aston Triangle, Birmingham B4 7ET, UK

Monocyte recruitment and retention in the vasculature is influenced by oxidative stress and is involved in cardiovascular disease (CVD). Individuals with low plasma ascorbate are at elevated risk of CVD. It is unknown whether vitamin C supplementation affects monocyte adhesion to endothelial cells (ECs) in healthy non-smokers. In a randomised double-blind crossover study the effect of vitamin C supplementation (six weeks, 250 mg/day) was determined in subjects with normal (HIC) and below average (LOC) plasma vitamin C concentration at baseline (mean=67 &mgr;M,n=20,mean=32 &mgr;M,n=20, respectively). LOC subjects showed 30% greater monocyte adhesion to ECs. This was significantly reduced by 37% (P<0.02) following vitamin C supplementation to levels of HIC monocyte adhesion. No differences in plasma malondialdehyde concentrations were observed between groups or after supplementation. In conclusion, vitamin C supplementation normalises monocyte adhesion in subjects with low plasma vitamin C (LOC). This process may be related to a direct effect on monocytes, independent of lipid peroxidation. (c) 2002 Elsevier Science (USA).


Submitted by Bill Sardi
---
May 2002

Megadose Vitamin C consumption does not cause kidney stones.
Intake of vitamins B6 and C and the risk of kidney stones in women
Curhan, G. C., Willett, W. C., Speizer, F. E., Stampfer, M. J.
J Am Soc Nephrol 10:4:840-845, Apr 1999

Abstract

Urinary oxalate is an important determinant of calcium oxalate kidney stone formation. High doses of vitamin B6 may decrease oxalate production, whereas vitamin C can be metabolized to oxalate. This study was conducted to examine the association between the intakes of vitamins B6 and C and risk of kidney stone formation in women. The relation between the intake of vitamins B6 and C and the risk of symptomatic kidney stones were prospectively studied in a cohort of 85,557 women with no history of kidney stones. Semiquantitative food-frequency questionnaires were used to assess vitamin consumption from both foods and supplements. A total of 1078 incident cases of kidney stones was documented during the 14-yr follow-up period. A high intake of vitamin B6 was inversely associated with risk of stone formation. After adjusting for other dietary factors, the relative risk of incident stone formation for women in the highest category of B6 intake (> or =40 mg/d) compared with the lowest category (<3 mg/d) was 0.66 (95% confidence interval, 0.44 to 0.98). In contrast, vitamin C intake was not associated with risk. The multivariate relative risk for women in the highest category of vitamin C intake (> or =1500 mg/d) compared with the lowest category (<250 mg/d) was 1.06 (95% confidence interval, 0.69 to 1.64). Large doses of vitamin B6 may reduce the risk of kidney stone formation in women. Routine restriction of vitamin C to prevent stone formation appears unwarranted.


Linus Pauling was a mentor of mine and a sponsor of the Center for Vitamins and Cancer Research that I co-founded at the University of Colorado Medical School in 1980. He was a great supporter of Vitamin C for all that ails you. There are many recent research papers showing reduction in heart disease, increased longevity, and so forth from taking more than 10 times the government recommended amount of Vitamin C. One of the arguments against taking large amount of Vitamin C was the risk of kidney stones. That debate has been laid to rest by a large study showing no increase in kidney stones from Vitamin C and a significant reduction in kidney stones from increased Vitamin B6.

posted by Jeff Sutherland @ 8:45 AM

http://www.jeffsutherland.org/complementary/

See also: "Why Don't Massive Doses of Ascorbate Produce Kidney Stones?" @:

http://www.orthomed.com/kidneyst.htm


Submitted by Chris Gupta
---
Jun 2002

Stroke 2002 Jun 1;33(6):1568-1573

Plasma Vitamin C Modifies the Association Between Hypertension and Risk of Stroke.

Kurl S, Tuomainen TP, Laukkanen JA, Nyyssonen K, Lakka T, Sivenius J, Salonen JT.

Research Institute of Public Health (S.K., T.P.T., J.A.L., K.N., T.L., J.T.S.), Department of Community Health and General Practice and Inner Savo Health Centre (J.T.S.), and Department of Neuroscience and Neurology and Brain Research and Rehabilitation Centre Neuron (J.S.), University of Kuopio, Kuopio, Finland.

Background and Purpose- There are no prospective studies to determine whether plasma vitamin C modifies the risk of stroke among hypertensive and overweight individuals. We sought to examine whether plasma vitamin C modifies the association between overweight and hypertension and the risk of stroke in middle-aged men from eastern Finland.

METHODS: We conducted a 10.4-year prospective population-based cohort study of 2419 randomly selected middle-aged men (42 to 60 years) with no history of stroke at baseline examination. A total of 120 men developed a stroke, of which 96 were ischemic and 24 hemorrhagic strokes.

RESULTS: Men with the lowest levels of plasma vitamin C (<28.4 &mgr;mol/L, lowest quarter) had a 2.4-fold (95% CI, 1.4 to 4.3; P=0.002) risk of any stroke compared with men with highest levels of plasma vitamin C (>64.96 &mgr;mol/L, highest quarter) after adjustment for age and examination months. An additional adjustment for body mass index, systolic blood pressure, smoking, alcohol consumption, serum total cholesterol, diabetes, and exercise-induced myocardial ischemia attenuated the association marginally (relative risk, 2.1; 95% CI, 1.2 to 3.8; P=0.01). Adjustment for prevalent coronary heart disease and atrial fibrillation did not attenuate the association any further. Furthermore, hypertensive men with the lowest vitamin C levels (<28.4 &mgr;mol/L) had a 2.6-fold risk (95% CI, 1.52 to 4.48; P<0.001), and overweight men (>/=25 kg/m(2)) with low plasma vitamin C had a 2.7-fold risk (95% CI, 1.48 to 4.90; P=0.001) for any stroke after adjustment for age, examination months, and other risk factors.

CONCLUSIONS: Low plasma vitamin C was associated with increased risk of stroke, especially among hypertensive and overweight men.


---
June 2002

Am J Physiol Heart Circ Physiol 2002 Jun;282(6):H2414-21

Vitamin C prevents hyperoxia-mediated vasoconstriction and impairment of endothelium-dependent vasodilation.

Mak S, Egri Z, Tanna G, Colman R, Newton GE.

Cardiovascular Division, Mount Sinai Hospital, University of Toronto, Toronto, Ontario, M5G 1X5 Canada.

High arterial blood oxygen tension increases vascular resistance, possibly related to an interaction between reactive oxygen species and endothelium-derived vasoactive factors. Vitamin C is a potent antioxidant capable of reversing endothelial dysfunction due to increased oxidant stress. We tested the hypotheses that hyperoxic vasoconstriction would be prevented by vitamin C, and that acetylcholine-mediated vasodilation would be blunted by hyperoxia and restored by vitamin C. Venous occlusion strain gauge plethysmography was used to measure forearm blood flow (FBF) in 11 healthy subjects and 15 congestive heart failure (CHF) patients, a population characterized by endothelial dysfunction and oxidative stress. The effect of hyperoxia on FBF and derived forearm vascular resistance (FVR) at rest and in response to intra-arterial acetylcholine was recorded. In both healthy subjects and CHF patients, hyperoxia-mediated increases in basal FVR were prevented by the coinfusion of vitamin C. In healthy subjects, hyperoxia impaired the acetylcholine-mediated increase in FBF, an effect also prevented by vitamin C. In contrast, hyperoxia had no effect on verapamil-mediated increases in FBF. In CHF patients, hyperoxia did not affect FBF responses to acetylcholine or verapamil. The addition of vitamin C during hyperoxia augmented FBF responses to acetylcholine. These results suggest that hyperoxic vasoconstriction is mediated by oxidative stress. Moreover, hyperoxia impairs acetylcholine-mediated vasodilation in the setting of intact endothelial function. These effects of hyperoxia are prevented by vitamin C, providing evidence that hyperoxia-derived free radicals impair the activity of endothelium-derived vasoactive factors.



Contributed by Bill Sardi
---
Apr 02
Prolonged marginal ascorbic acid deficiency induces oxidative stress in retina of guinea pigs.
Here we see a report that confirms that circulating vitamin C levels differ from tissue levels. The eye has greater need for antioxidants due to its transparent nature and bombardment by solar ultraviolet radiation. In this report, there was no systemic shortage of vitamin C, but there was a shortage in the retinal tissues. Bill Sardi
Int J Vitam Nutr Res 2002 Mar;72(2):63-70
Ohta Y, Okubo T, Niwa T, Yamasaki T, Horiguchi M.
Department of Chemistry, School of Medicine, Fujita Health University, Toyoake, Aichi 470-1192, Japan. yohta@fujita-hu.ac.jp
We examined whether prolonged marginal ascorbic acid deficiency induces oxidative stress in the retina of guinea pigs. Male guinea pigs aged four weeks were given a scorbutic diet (20 g/animal per day) with either marginally deficient ascorbic acid (0.5 mg/animal per day) or adequate ascorbic acid (1 g/animal per day) in drinking water for three and six months. The retinal contents of the reduced form of ascorbic acid in the deficient group at three and six months were 68.1 and 43.5%, respectively, of that in the corresponding adequate group. The retinal contents of the oxidized form of ascorbic acid in the deficient group at three and six months were 1.9- and 2.7-fold, respectively, higher than that in the corresponding adequate group. The content of retinal thiobarbituric acid reactive substances (TBARS), an index of lipid peroxidation, in the deficient group was 2.5-fold higher than that in the adequate group at six months. The retinal contents of reduced glutathione (GSH) in the deficient group at three and six months were 84.8 and 66.7%, respectively, of that in the corresponding adequate group. The deficient group had 37.5% of retinal vitamin E content of the adequate group at six months. The deficient group had higher serum vitamin E concentration than the adequate group in both experimental periods. There were no differences in serum TBARS and GSH concentrations between the groups at both periods. These results indicate that prolonged marginal ascorbic acid deficiency induces oxidative stress in the retina of guinea pigs without systemic oxidative stress.
---
Apr 02 (posted)
Safety of <7500 RE (<25000 IU) vitamin A daily in adults with retinitis pigmentosa.
Am J Clin Nutr 1999 Apr;69(4):656-63
Sibulesky L, Hayes KC, Pronczuk A, Weigel-DiFranco C, Rosner B, Berson EL.
BACKGROUND: Vitamin A supplementation is being used successfully to treat some forms of cancer and the degenerative eye disease retinitis pigmentosa. The daily biological need for vitamin A is estimated to be 800 retinol equivalents (RE)/d (2667 IU/d) for adult women and 1000 RE/d (3300 IU/d) for adult men; doses > or = 7500 RE (> or = 25000 IU)/d are considered potentially toxic over the long term.
OBJECTIVE: We assessed the safety in adults of long-term vitamin A supplementation with doses above the daily biological need but <7500 RE (< 25000 IU)/d.
DESIGN: Adults aged 18-54 y with retinitis pigmentosa but in generally good health (n = 146) were supplemented with 4500 RE (15000 IU) vitamin A/d for < or = 12 y (group A) and compared with a similar group (n = 149) that received 23 RE (75 IU)/d (trace group). Mean total consumption of vitamin A in group A was 5583 RE (18609 IU)/d (range: 4911-7296 RE/d, or 16369-24318 IU/d) and that in the trace group was 1053 RE (3511 IU)/d (range: 401-3192 RE/d, or 1338-10638 IU/d).
RESULTS: Patients in group A showed an 8% increase in mean serum retinol concentration at 5 y and an 18% increase at 12 y (P < 0.001); no retinol value exceeded the upper normal limit (3.49 micromol/L, or 100 microg/dL). Mean serum retinyl esters were elevated approximately 1.7-fold at 5 y and remained relatively stable thereafter. No clinical symptoms or signs of liver toxicity attributable to vitamin A excess were detected.
CONCLUSIONS: Prolonged daily consumption of <7500 RE (<25000 IU) vitamin A/d can be considered safe in this age group.
Foster Biomedical Research Laboratory, Brandeis University, Waltham, MA, USA.
In regards to toxicity symptoms from vitamin A, that would be very rare for people who are healthy. For people with pre-existing liver disease, yes excessive vitamin A may be problematic, but it is the liver that is the problem, not the vitamin A. Yes, they may be hiding the toxic effects of cancer therapy, but if they are treating the liver for cancer then that would make a difference. Vitamin A would be used for epithelial types of cancer like in the stomach, oral, rectal tracts, not brain cancer. The FDA scares people away from high-dose vitamin A. But there are only a few (maybe 30) cases of toxicity annually, while millions are deficient. Those few cases are the people with liver disease. An interesting study was recently conducted among people who are night blind (retinitis pigmentosa) and they were given ~25,000 IU of vitamin A for 5-12 years, with absolutely no toxicity! See above... Bill Sardi

---
Apr 02 - More beta-carotene and vitamin C, less meat, means longer life for smokers
In yet another report demonstrating beta-carotene and vitamin C's protective effects against cancer, the April 2002 Journal of Nutrition (www.nutrition.org) is the site of the publication of a study showing that male smokers who consume more vitamin C and beta-carotene and less iron (typically derived from meat), had a lower risk of mortality from all causes including cancer, compared to those who consumed less of the vitamins and more iron. The Belgian and Dutch researchers interviewed 2,814 male smokers who were part of the Belgian Interuniversity Research on Nutrition and Health study in order to obtain information concerning dietary habits, and participants completed questionnaires that provided their age, educational level and smoking history and frequency. The researchers determined oxidative balance scores, which reflected the balance between antioxidants, in this case beta-carotene and vitamin C, and prooxidants, which in this case was iron. Blood samples were taken and analyzed for serum total cholesterol and HDL cholesterol.
Ten years following the initial examination, the vital status of each participant was determined. Men who had the highest oxidative balance scores, meaning a diet high in iron and low in vitamin C and beta-carotene, had a higher relative risk of all cause mortality and total cancer mortality. When lung cancer mortality was examined, the group consuming the most beta-carotene and vitamin C was found to have a lower incidence of the disease than the other group The benefit of this dietary pattern on cardiovascular disease mortality risk was not considered significant.
Although iron is essential to human life, high iron stores or intake promote free radical formation. This increased oxidative stress can increase DNA damage and the oxidative activation of precarcinogens, supporting tumor cell growth. Because smokers experience increased oxidative damage, increasing their beta-carotene, vitamin C and other antioxidants, and decreasing the consumption of meat, the major source of dietary iron, may help protect against their increased risk of cancer and allow them a longer lifespan. As vitamin C consumption had been positively correlated with lower mortality from all causes in an earlier study, nonsmokers could benefit from this advice as well. LIFE EXTENSION WEEKLY UPDATE EXCLUSIVE
---
Feb 02 - Does vitamin C intake slow the progression of gastric cancer in Helicobacter pylori-infected populations?
Vitamin C's role in the prevention of disease and malignancy has been studied over the last several decades. Vitamin C intake has been shown to have an inverse relationship with gastric cancer. Recent follow-up studies on high-risk populations suggest that ascorbic acid, the reduced form of vitamin C, protects against gastric cancer, for which H. pylori is a significant risk factor. In populations infected with H. pylori, there is a reduction in gastric juice ascorbic acid concentration. This article reviews the risk factors for gastric cancer and the role of vitamin C in prevention of the disease.
Nutr Rev 2002 Jan;60(1):34-6
Feiz HR, Mobarhan S.
Department of Gastroenterology, Loyola University of Chicago, Maywood, IL 60153, USA.
Contributed by Bill Sardi, Knowledge of Health
---
Jan 02 - Explaining Just How Vitamin C Works Against Cancer
Writing in The Lancet, scientists from Cornell University and Seoul National University in South Korea offer a more precise explanation for vitamin C's anti-cancer activity. And they suggest that a natural chemical from apples works even better than vitamin C. Their report appears in the Jan. 12 issue of The Lancet, (Vol. 359, No. 9301), the weekly journal for physicians, published in London.C.Y. Lee, Cornell professor of food science and technology, and his South Korean colleagues, Ki Won Lee, Hyong Joo Lee and Kyung-Sun Kang, found that vitamin C blocks the carcinogenic effects of hydrogen peroxide on intercellular communication. Until this finding, the mechanism for vitamin C's inhibitory effects on carcinogenic tumor formation was not understood.However, the report notes that quercetin, a phytochemical found in apples, has even stronger anticancer activity than vit! amin C. (Phytochemicals, such as flavonoids and polyphenols, are plant chemicals that contain protective, disease-preventing compounds.)"Vitamin C has been considered one of the most important essential nutrients in our diet since the discovery in 1907 that it prevents scurvy," says Lee. "In addition, vitamin C has several important functions in our body for the synthesis of amino acids and collagen, wound healing, metabolism of iron, lipids and cholesterol and others. In particular, vitamin C is a well known antioxidant that scavenges free radicals." "Vitamin C prevents the inhibition of gap-junction intercellular communication (GJIC) induced by hydrogen peroxide," says Lee. GJIC is essential for maintaining normal cell growth. Inhibition of GJIC is strongly related to the carcinogenic process, especially to tumor promotion. Hydrogen peroxide, a tumor promoter, inhibits GJIC by changing a special protein, connexin43.
When rat liver epithelial cells were treated with vitamin C! , the researchers report, inhibition of GJIC induced by hydrogen peroxide was prevented.Although vitamin C protects against oxidative DNA damage through its free-radical scavenging activity, Lee and his coworkers believe that the vitamin's anti-tumor action functions through a different mechanism."The most powerful weapon we have in the fight against cancer is prevention," concludes Lee. "A diet rich in phytochemicals and vitamin C will reduce the risk of cancer. These phytochemicals and nutrients are most readily available in fresh fruits and vegetables." These recommendations echo those of Lee and his Cornell colleagues in a report in the journal Nature (June 22, 2000).Related websites:New York State Agricultural Experiment Station (article and photograph of Lee)The Lancet


[Contact: Linda McCandless]

23-Jan-2002