[http://www.vitamincfoundation.org/news.htm]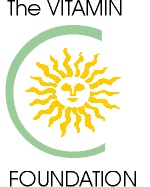 Last Updated: Mon Jul 1 08:35:33 CDT 2002
---
VITAMIN C FOUNDATION NEWS
July 2002

Biochem Biophys Res Commun 2002 Jun 28;294(5):1161-1168

Effects of oral vitamin C on monocyte: endothelial cell adhesion in healthy subjects.

Woollard KJ, Loryman CJ, Meredith E, Bevan R, Shaw JA, Lunec J, Griffiths HR.

Pharmacology Research Group, PSRI, Aston University, Aston Triangle, Birmingham B4 7ET, UK

Monocyte recruitment and retention in the vasculature is influenced by oxidative stress and is involved in cardiovascular disease (CVD). Individuals with low plasma ascorbate are at elevated risk of CVD. It is unknown whether vitamin C supplementation affects monocyte adhesion to endothelial cells (ECs) in healthy non-smokers. In a randomised double-blind crossover study the effect of vitamin C supplementation (six weeks, 250 mg/day) was determined in subjects with normal (HIC) and below average (LOC) plasma vitamin C concentration at baseline (mean=67 &mgr;M,n=20,mean=32 &mgr;M,n=20, respectively). LOC subjects showed 30% greater monocyte adhesion to ECs. This was significantly reduced by 37% (P<0.02) following vitamin C supplementation to levels of HIC monocyte adhesion. No differences in plasma malondialdehyde concentrations were observed between groups or after supplementation. In conclusion, vitamin C supplementation normalises monocyte adhesion in subjects with low plasma vitamin C (LOC). This process may be related to a direct effect on monocytes, independent of lipid peroxidation. (c) 2002 Elsevier Science (USA).


Submitted by Bill Sardi
---
May 2002

Megadose Vitamin C consumption does not cause kidney stones.
Intake of vitamins B6 and C and the risk of kidney stones in women
Curhan, G. C., Willett, W. C., Speizer, F. E., Stampfer, M. J.
J Am Soc Nephrol 10:4:840-845, Apr 1999

Abstract

Urinary oxalate is an important determinant of calcium oxalate kidney stone formation. High doses of vitamin B6 may decrease oxalate production, whereas vitamin C can be metabolized to oxalate. This study was conducted to examine the association between the intakes of vitamins B6 and C and risk of kidney stone formation in women. The relation between the intake of vitamins B6 and C and the risk of symptomatic kidney stones were prospectively studied in a cohort of 85,557 women with no history of kidney stones. Semiquantitative food-frequency questionnaires were used to assess vitamin consumption from both foods and supplements. A total of 1078 incident cases of kidney stones was documented during the 14-yr follow-up period. A high intake of vitamin B6 was inversely associated with risk of stone formation. After adjusting for other dietary factors, the relative risk of incident stone formation for women in the highest category of B6 intake (> or =40 mg/d) compared with the lowest category (<3 mg/d) was 0.66 (95% confidence interval, 0.44 to 0.98). In contrast, vitamin C intake was not associated with risk. The multivariate relative risk for women in the highest category of vitamin C intake (> or =1500 mg/d) compared with the lowest category (<250 mg/d) was 1.06 (95% confidence interval, 0.69 to 1.64). Large doses of vitamin B6 may reduce the risk of kidney stone formation in women. Routine restriction of vitamin C to prevent stone formation appears unwarranted.


Linus Pauling was a mentor of mine and a sponsor of the Center for Vitamins and Cancer Research that I co-founded at the University of Colorado Medical School in 1980. He was a great supporter of Vitamin C for all that ails you. There are many recent research papers showing reduction in heart disease, increased longevity, and so forth from taking more than 10 times the government recommended amount of Vitamin C. One of the arguments against taking large amount of Vitamin C was the risk of kidney stones. That debate has been laid to rest by a large study showing no increase in kidney stones from Vitamin C and a significant reduction in kidney stones from increased Vitamin B6.

posted by Jeff Sutherland @ 8:45 AM

http://www.jeffsutherland.org/complementary/

See also: "Why Don't Massive Doses of Ascorbate Produce Kidney Stones?" @:

http://www.orthomed.com/kidneyst.htm


Submitted by Chris Gupta
---
Jun 2002

Stroke 2002 Jun 1;33(6):1568-1573

Plasma Vitamin C Modifies the Association Between Hypertension and Risk of Stroke.

Kurl S, Tuomainen TP, Laukkanen JA, Nyyssonen K, Lakka T, Sivenius J, Salonen JT.

Research Institute of Public Health (S.K., T.P.T., J.A.L., K.N., T.L., J.T.S.), Department of Community Health and General Practice and Inner Savo Health Centre (J.T.S.), and Department of Neuroscience and Neurology and Brain Research and Rehabilitation Centre Neuron (J.S.), University of Kuopio, Kuopio, Finland.

Background and Purpose- There are no prospective studies to determine whether plasma vitamin C modifies the risk of stroke among hypertensive and overweight individuals. We sought to examine whether plasma vitamin C modifies the association between overweight and hypertension and the risk of stroke in middle-aged men from eastern Finland.

METHODS: We conducted a 10.4-year prospective population-based cohort study of 2419 randomly selected middle-aged men (42 to 60 years) with no history of stroke at baseline examination. A total of 120 men developed a stroke, of which 96 were ischemic and 24 hemorrhagic strokes.

RESULTS: Men with the lowest levels of plasma vitamin C (<28.4 &mgr;mol/L, lowest quarter) had a 2.4-fold (95% CI, 1.4 to 4.3; P=0.002) risk of any stroke compared with men with highest levels of plasma vitamin C (>64.96 &mgr;mol/L, highest quarter) after adjustment for age and examination months. An additional adjustment for body mass index, systolic blood pressure, smoking, alcohol consumption, serum total cholesterol, diabetes, and exercise-induced myocardial ischemia attenuated the association marginally (relative risk, 2.1; 95% CI, 1.2 to 3.8; P=0.01). Adjustment for prevalent coronary heart disease and atrial fibrillation did not attenuate the association any further. Furthermore, hypertensive men with the lowest vitamin C levels (<28.4 &mgr;mol/L) had a 2.6-fold risk (95% CI, 1.52 to 4.48; P<0.001), and overweight men (>/=25 kg/m(2)) with low plasma vitamin C had a 2.7-fold risk (95% CI, 1.48 to 4.90; P=0.001) for any stroke after adjustment for age, examination months, and other risk factors.

CONCLUSIONS: Low plasma vitamin C was associated with increased risk of stroke, especially among hypertensive and overweight men.


---
June 2002

Am J Physiol Heart Circ Physiol 2002 Jun;282(6):H2414-21

Vitamin C prevents hyperoxia-mediated vasoconstriction and impairment of endothelium-dependent vasodilation.

Mak S, Egri Z, Tanna G, Colman R, Newton GE.

Cardiovascular Division, Mount Sinai Hospital, University of Toronto, Toronto, Ontario, M5G 1X5 Canada.

High arterial blood oxygen tension increases vascular resistance, possibly related to an interaction between reactive oxygen species and endothelium-derived vasoactive factors. Vitamin C is a potent antioxidant capable of reversing endothelial dysfunction due to increased oxidant stress. We tested the hypotheses that hyperoxic vasoconstriction would be prevented by vitamin C, and that acetylcholine-mediated vasodilation would be blunted by hyperoxia and restored by vitamin C. Venous occlusion strain gauge plethysmography was used to measure forearm blood flow (FBF) in 11 healthy subjects and 15 congestive heart failure (CHF) patients, a population characterized by endothelial dysfunction and oxidative stress. The effect of hyperoxia on FBF and derived forearm vascular resistance (FVR) at rest and in response to intra-arterial acetylcholine was recorded. In both healthy subjects and CHF patients, hyperoxia-mediated increases in basal FVR were prevented by the coinfusion of vitamin C. In healthy subjects, hyperoxia impaired the acetylcholine-mediated increase in FBF, an effect also prevented by vitamin C. In contrast, hyperoxia had no effect on verapamil-mediated increases in FBF. In CHF patients, hyperoxia did not affect FBF responses to acetylcholine or verapamil. The addition of vitamin C during hyperoxia augmented FBF responses to acetylcholine. These results suggest that hyperoxic vasoconstriction is mediated by oxidative stress. Moreover, hyperoxia impairs acetylcholine-mediated vasodilation in the setting of intact endothelial function. These effects of hyperoxia are prevented by vitamin C, providing evidence that hyperoxia-derived free radicals impair the activity of endothelium-derived vasoactive factors.



Contributed by Bill Sardi
---
Apr 02
Prolonged marginal ascorbic acid deficiency induces oxidative stress in retina of guinea pigs.
Here we see a report that confirms that circulating vitamin C levels differ from tissue levels. The eye has greater need for antioxidants due to its transparent nature and bombardment by solar ultraviolet radiation. In this report, there was no systemic shortage of vitamin C, but there was a shortage in the retinal tissues. Bill Sardi
Int J Vitam Nutr Res 2002 Mar;72(2):63-70
Ohta Y, Okubo T, Niwa T, Yamasaki T, Horiguchi M.
Department of Chemistry, School of Medicine, Fujita Health University, Toyoake, Aichi 470-1192, Japan. yohta@fujita-hu.ac.jp
We examined whether prolonged marginal ascorbic acid deficiency induces oxidative stress in the retina of guinea pigs. Male guinea pigs aged four weeks were given a scorbutic diet (20 g/animal per day) with either marginally deficient ascorbic acid (0.5 mg/animal per day) or adequate ascorbic acid (1 g/animal per day) in drinking water for three and six months. The retinal contents of the reduced form of ascorbic acid in the deficient group at three and six months were 68.1 and 43.5%, respectively, of that in the corresponding adequate group. The retinal contents of the oxidized form of ascorbic acid in the deficient group at three and six months were 1.9- and 2.7-fold, respectively, higher than that in the corresponding adequate group. The content of retinal thiobarbituric acid reactive substances (TBARS), an index of lipid peroxidation, in the deficient group was 2.5-fold higher than that in the adequate group at six months. The retinal contents of reduced glutathione (GSH) in the deficient group at three and six months were 84.8 and 66.7%, respectively, of that in the corresponding adequate group. The deficient group had 37.5% of retinal vitamin E content of the adequate group at six months. The deficient group had higher serum vitamin E concentration than the adequate group in both experimental periods. There were no differences in serum TBARS and GSH concentrations between the groups at both periods. These results indicate that prolonged marginal ascorbic acid deficiency induces oxidative stress in the retina of guinea pigs without systemic oxidative stress.
---
Apr 02 (posted)
Safety of <7500 RE (<25000 IU) vitamin A daily in adults with retinitis pigmentosa.
Am J Clin Nutr 1999 Apr;69(4):656-63
Sibulesky L, Hayes KC, Pronczuk A, Weigel-DiFranco C, Rosner B, Berson EL.
BACKGROUND: Vitamin A supplementation is being used successfully to treat some forms of cancer and the degenerative eye disease retinitis pigmentosa. The daily biological need for vitamin A is estimated to be 800 retinol equivalents (RE)/d (2667 IU/d) for adult women and 1000 RE/d (3300 IU/d) for adult men; doses > or = 7500 RE (> or = 25000 IU)/d are considered potentially toxic over the long term.
OBJECTIVE: We assessed the safety in adults of long-term vitamin A supplementation with doses above the daily biological need but <7500 RE (< 25000 IU)/d.
DESIGN: Adults aged 18-54 y with retinitis pigmentosa but in generally good health (n = 146) were supplemented with 4500 RE (15000 IU) vitamin A/d for < or = 12 y (group A) and compared with a similar group (n = 149) that received 23 RE (75 IU)/d (trace group). Mean total consumption of vitamin A in group A was 5583 RE (18609 IU)/d (range: 4911-7296 RE/d, or 16369-24318 IU/d) and that in the trace group was 1053 RE (3511 IU)/d (range: 401-3192 RE/d, or 1338-10638 IU/d).
RESULTS: Patients in group A showed an 8% increase in mean serum retinol concentration at 5 y and an 18% increase at 12 y (P < 0.001); no retinol value exceeded the upper normal limit (3.49 micromol/L, or 100 microg/dL). Mean serum retinyl esters were elevated approximately 1.7-fold at 5 y and remained relatively stable thereafter. No clinical symptoms or signs of liver toxicity attributable to vitamin A excess were detected.
CONCLUSIONS: Prolonged daily consumption of <7500 RE (<25000 IU) vitamin A/d can be considered safe in this age group.
Foster Biomedical Research Laboratory, Brandeis University, Waltham, MA, USA.
In regards to toxicity symptoms from vitamin A, that would be very rare for people who are healthy. For people with pre-existing liver disease, yes excessive vitamin A may be problematic, but it is the liver that is the problem, not the vitamin A. Yes, they may be hiding the toxic effects of cancer therapy, but if they are treating the liver for cancer then that would make a difference. Vitamin A would be used for epithelial types of cancer like in the stomach, oral, rectal tracts, not brain cancer. The FDA scares people away from high-dose vitamin A. But there are only a few (maybe 30) cases of toxicity annually, while millions are deficient. Those few cases are the people with liver disease. An interesting study was recently conducted among people who are night blind (retinitis pigmentosa) and they were given ~25,000 IU of vitamin A for 5-12 years, with absolutely no toxicity! See above... Bill Sardi

---
Apr 02 - More beta-carotene and vitamin C, less meat, means longer life for smokers
In yet another report demonstrating beta-carotene and vitamin C's protective effects against cancer, the April 2002 Journal of Nutrition (www.nutrition.org) is the site of the publication of a study showing that male smokers who consume more vitamin C and beta-carotene and less iron (typically derived from meat), had a lower risk of mortality from all causes including cancer, compared to those who consumed less of the vitamins and more iron. The Belgian and Dutch researchers interviewed 2,814 male smokers who were part of the Belgian Interuniversity Research on Nutrition and Health study in order to obtain information concerning dietary habits, and participants completed questionnaires that provided their age, educational level and smoking history and frequency. The researchers determined oxidative balance scores, which reflected the balance between antioxidants, in this case beta-carotene and vitamin C, and prooxidants, which in this case was iron. Blood samples were taken and analyzed for serum total cholesterol and HDL cholesterol.
Ten years following the initial examination, the vital status of each participant was determined. Men who had the highest oxidative balance scores, meaning a diet high in iron and low in vitamin C and beta-carotene, had a higher relative risk of all cause mortality and total cancer mortality. When lung cancer mortality was examined, the group consuming the most beta-carotene and vitamin C was found to have a lower incidence of the disease than the other group The benefit of this dietary pattern on cardiovascular disease mortality risk was not considered significant.
Although iron is essential to human life, high iron stores or intake promote free radical formation. This increased oxidative stress can increase DNA damage and the oxidative activation of precarcinogens, supporting tumor cell growth. Because smokers experience increased oxidative damage, increasing their beta-carotene, vitamin C and other antioxidants, and decreasing the consumption of meat, the major source of dietary iron, may help protect against their increased risk of cancer and allow them a longer lifespan. As vitamin C consumption had been positively correlated with lower mortality from all causes in an earlier study, nonsmokers could benefit from this advice as well. LIFE EXTENSION WEEKLY UPDATE EXCLUSIVE
---
Feb 02 - Does vitamin C intake slow the progression of gastric cancer in Helicobacter pylori-infected populations?
Vitamin C's role in the prevention of disease and malignancy has been studied over the last several decades. Vitamin C intake has been shown to have an inverse relationship with gastric cancer. Recent follow-up studies on high-risk populations suggest that ascorbic acid, the reduced form of vitamin C, protects against gastric cancer, for which H. pylori is a significant risk factor. In populations infected with H. pylori, there is a reduction in gastric juice ascorbic acid concentration. This article reviews the risk factors for gastric cancer and the role of vitamin C in prevention of the disease.
Nutr Rev 2002 Jan;60(1):34-6
Feiz HR, Mobarhan S.
Department of Gastroenterology, Loyola University of Chicago, Maywood, IL 60153, USA.
Contributed by Bill Sardi, Knowledge of Health
---
Jan 02 - Explaining Just How Vitamin C Works Against Cancer
Writing in The Lancet, scientists from Cornell University and Seoul National University in South Korea offer a more precise explanation for vitamin C's anti-cancer activity. And they suggest that a natural chemical from apples works even better than vitamin C. Their report appears in the Jan. 12 issue of The Lancet, (Vol. 359, No. 9301), the weekly journal for physicians, published in London.C.Y. Lee, Cornell professor of food science and technology, and his South Korean colleagues, Ki Won Lee, Hyong Joo Lee and Kyung-Sun Kang, found that vitamin C blocks the carcinogenic effects of hydrogen peroxide on intercellular communication. Until this finding, the mechanism for vitamin C's inhibitory effects on carcinogenic tumor formation was not understood.However, the report notes that quercetin, a phytochemical found in apples, has even stronger anticancer activity than vit! amin C. (Phytochemicals, such as flavonoids and polyphenols, are plant chemicals that contain protective, disease-preventing compounds.)"Vitamin C has been considered one of the most important essential nutrients in our diet since the discovery in 1907 that it prevents scurvy," says Lee. "In addition, vitamin C has several important functions in our body for the synthesis of amino acids and collagen, wound healing, metabolism of iron, lipids and cholesterol and others. In particular, vitamin C is a well known antioxidant that scavenges free radicals." "Vitamin C prevents the inhibition of gap-junction intercellular communication (GJIC) induced by hydrogen peroxide," says Lee. GJIC is essential for maintaining normal cell growth. Inhibition of GJIC is strongly related to the carcinogenic process, especially to tumor promotion. Hydrogen peroxide, a tumor promoter, inhibits GJIC by changing a special protein, connexin43.
When rat liver epithelial cells were treated with vitamin C! , the researchers report, inhibition of GJIC induced by hydrogen peroxide was prevented.Although vitamin C protects against oxidative DNA damage through its free-radical scavenging activity, Lee and his coworkers believe that the vitamin's anti-tumor action functions through a different mechanism."The most powerful weapon we have in the fight against cancer is prevention," concludes Lee. "A diet rich in phytochemicals and vitamin C will reduce the risk of cancer. These phytochemicals and nutrients are most readily available in fresh fruits and vegetables." These recommendations echo those of Lee and his Cornell colleagues in a report in the journal Nature (June 22, 2000).Related websites:New York State Agricultural Experiment Station (article and photograph of Lee)The Lancet


[Contact: Linda McCandless]

23-Jan-2002

Contributed by Bill Sardi, Knowledge of Health
---
Dec 01 - Vitamin C Found To Inhibit Congestive Heart Failure
A study has demonstrated that vitamin C can aid patients with congestive heart failure (CHF) by suppressing the signal for cell death within blood vessel linings. The study was published in the October 30, 2001, issue of Circulation.
Congestive heart failure patients suffer from endothelial dysfunction, which causes disturbances in the blood vessels and restricts the blood supply to the body, weakening the heart. Increasing evidence points to oxidative stress as the regulator of apoptosis in endothelial cells. The researchers decided to investigate the possibility that antioxident treatment with vitamin C might reduce endothelial cell death in CHF patients. They conducted a randomized, placebo-controlled, double-blinded trial with 34 patients, who received either 2.5 grams of vitamin C or placebo twice daily for four days. On the fifth day, they measured blood levels of circulating apoptotic microparticles. The results showed that vitamin C markedly reduced blood levels of apoptotic microparticles to 32% of baseline levels, while the placebo had no effect.
"The findings might contribute to our understanding of the mechanisms of heart failure progression and could add antioxident treatment as a novel strategy to delay progression of heart failure," said Stefanie Dimmeler, professor of experimental medicine, University of Frankfurt (Germany) and co-author of the study. She noted, however, that it was too early to draw conclusions about the results because of the small number of patients studied.
Found at: >http://www.healthy.net/asp/templates/news.asp?Id=3820 By medinews.com staff writers: 14/11/2001 Related Links: Circulation
---
Dec 01 - Vitamin C Cuts Cold Symptoms 85%
The effectiveness of vitamin C in preventing and relieving the symptoms of virus-induced respiratory infections.
Gorton HC, Jarvis K.
BACKGROUND: An ever increasing demand to evaluate the effect of dietary supplements on specific health conditions by use of a "significant scientific" standard has prompted the publication of this study. OBJECTIVE: To study the effect of megadose Vitamin C in preventing and relieving cold and flu symptoms in a test group compared with a control group.
DESIGN: Prospective, controlled study of students in a technical training facility.
SUBJECTS: A total of 463 students ranging in age from 18 to 32 years made up the control group. A total of 252 students ranging in age from 18 to 30 years made up the experimental or test group. METHOD: Investigators tracked the number of reports of cold and flu symptoms among the 1991 test population of the facility compared with the reports of like symptoms among the 1990 control population. Those in the control population reporting symptoms were treated with pain relievers and decongestants, whereas those in the test population reporting symptoms were treated with hourly doses of 1000 mg of Vitamin C for the first 6 hours and then 3 times daily thereafter. Those not reporting symptoms in the test group were also administered 1000-mg doses 3 times daily. RESULTS: Overall, reported flu and cold symptoms in the test group decreased 85% compared with the control group after the administration of megadose Vitamin C.
CONCLUSION: Vitamin C in megadoses administered before or after the appearance of cold and flu symptoms relieved and prevented the symptoms in the test population compared with the control group.
J Manipulative Physical Ther 1999 Oct;22(8):530-3 Found in

Designs for Health Weekly
12/17/01 - Number 9
By Jonathan Lizotte
Editor, Designs for Health Weekly   jonathan@dfhi.com
http://www.designsforhealth.com
http://www.dfhi.com  http://www.findanutritionist.com

---
Nov 01 - Animal-Based Nutrients Linked With Higher Risk Of Stomach And Esophageal Cancers Vitamin C supplements reduce stomach cancer by 40%
Date: Posted 10/31/2001
Yale School of Medicine researchers have found that a diet high in cholesterol, animal protein and vitamin B12 is linked to risk of a specific type of cancer of the stomach and esophagus that has been increasing rapidly. The researchers also found that plant-based nutrients such as dietary fiber, dietary beta-carotene, folic acid, vitamin C and vitamin B6 were associated with lower risk of these kinds of cancers. They further found that regular use of vitamin C supplements was associated with a 40 percent reduction in the risk of cancer in the middle and lower parts of the stomach.
The rate of a specific type of esophageal and stomach cancer, known as adenocarcinoma of the esophagus and gastric cardia, has increased by 300 percent since the mid-1970s, according to lead author Susan Mayne, associate professor in the Department of Epidemiology and Public Health at Yale School of Medicine, and associate director of the Yale Cancer Center. To identify reasons for this rapid increase, the United States National Cancer Institute launched a large study at three centers, including Yale, the University of Washington and Columbia University. The researchers interviewed patients throughout Connecticut, New Jersey and western Washington State and compared the nutrient intake of 1,095 people with stomach or esophageal cancer to that of 687 healthy people in a control group. The team also looked at the participants' use of nutrient supplements. Their results are published in the October issue of Cancer Epidemiology, Biomarkers & Prevention.
"We found that many animal-based nutrients found in foods of animal origin are strongly associated with risk of developing these types of cancers and we were able to identify nutrients that presumably would be protective," said Mayne. "We also found that regular users of vitamin C supplements were at significantly lower risk of stomach cancer."
In a separate analysis of these data, the research team found that obesity is strongly linked with risk of these cancers. "The increase in the prevalence of obesity in the United States certainly contributes to the time trends," said Mayne. "Our results suggest that prevention strategies for these cancers should emphasize increased consumption of plant foods, decreased consumption of foods of animal origin with the possible exception of dairy products, and control of obesity."
Other researchers on the study include Principal Investigator of the Yale site Harvey A. Risch and Robert Dubrow at Yale; A. Brian West, previously at Yale and now at New York University Medical Center; Wong-Ho Chow and Joseph F. Fraumeni, Jr. of the U.S. National Cancer Institute; Marilie D. Gammon, previously at Columbia University and now at the University of North Carolina; Habibul Ahsan and Heidi Rotterdam of Columbia University; Janet B. Schoenberg, from the New Jersey Department of Health and Senior Services; Thomas L. Vaughan, Diana C. Farrow and Janet L. Stanford from the University of Washington; and William J. Blot from the International Epidemiology Institute.
Source: Yale University (http://www.yale.edu/)
---
Oct 01 - Iron Does Not Damage DNA with High Vitamin C Intake
Iron supplementation and oxidative damage to dna in healthy individuals with high plasma ascorbate.
Proteggente AR, England TG, Rice-Evans CA, Halliwell B.
Previously, we have investigated the potential for a pro-oxidant interaction of iron and ascorbate in vivo in iron and ascorbate cosupplementation or ascorbate supplementation studies. In this study, for the first time, the effects of iron supplementation on oxidative damage to DNA in healthy individuals with plasma ascorbate levels at the upper end of the normal range were examined. Forty female and male volunteers (mean plasma ascorbate approximately 70 &mgr;mol/L) were supplemented with a daily dose of syrup (ferrous glycine sulphate equivalent to 12.5 mg iron) for 6 weeks. Serum ferritin, transferrin bound iron, % saturation of transferrin and plasma ascorbate were assessed and the mean dietary intakes of all subjects were estimated through food frequency questionnaires. Oxidative damage to DNA bases from white blood cells was measured by gas chromatography/mass spectrometry with selected-ion monitoring (GC/MS-SIM), using isotope-labelled standards for quantification.
Iron supplementation did not affect any of the iron status parameters. There were also no detrimental effects, over the period under investigation, in terms of oxidative damage to DNA.
Antioxidant Research Group, Centre for Age-Related Diseases, GKT School of Biomedical Sciences, King's College London, St. Thomas' Street, London, Guy's Campus, SE1 9RT, United Kingdom

Found http://www.ncbi.nlm.nih.gov
---
Jul 01 - T-shirt fills vitamin gap
Why eat when you can wear?
A Japanese company says people will soon be able to get their daily dose of Vitamin C simply by wearing a T-shirt. The Fuji Spinning Company has developed a fibre containing a chemical called pro-vitamin, which turns into Vitamin C on contact with human skin.
A T-shirt made out of fibre - called V-up - would have the equivalent vitamin content of two lemons and remain effective after 30 washes. Company spokesman Makoto Suzuki says the product is aimed at women who are interested in skin care. Lace underwear "Women can make up their face but they cannot make up their body," he told the BBC's East Asia Today programme. "We are trying to develop other vitamins also." The company also produces fibres with anti-odour and anti-bacterial properties derived from catechin, a substance extracted from the shells of crabs and shrimp. The T-shirts should be on sale early in 2002. There are also plans for vitamin-enhanced lace underwear. Health experts say the best way to get the required daily dose of vitamins is to eat a varied and balanced diet, containing lots of fruit and vegetables.

Contributed by Bill Sardi
---
BACKGROUND: Nonsteroidal anti-inflammatory drugs such as aspirin (ASA) are known to induce gastric mucosal damage including bleeding, ulceration and perforation in humans and experimental animals. These adverse effects of ASA were originally attributed to the inhibition of cyclooxygenase and the deficiency of endogenous prostaglandins induced by this drug but the role of reactive oxygen species (ROS), lipid peroxidation and antioxidizing mechanism in the pathogenesis of ASA damage has been little studied. New class of nitric oxide (NO)-releasing nonsteroidal anti-inflammatory drugs was shown to inhibit cyclooxygenase and prostaglandin generation without causing mucosal damage but it remains unknown whether these agents affect the healing process of chronic gastric ulcers.
MATERIAL AND METHODS: In this study the effect of NO-releasing aspirin (NO-ASA) and was compared with that of native aspirin applied with or without vitamin C on the healing of acetic acid ulcers. The area of gastric ulcer was determined by planimetry, the gastric blood flow (GBF) at ulcer margin was measured by H2 gas clearance method and mucosal release of ROS was quantified by measuring the chemiluminescence before and after the treatment with ASA or NO-ASA alone and ASA combined with vitamin C. The plasma antiinflammatory cytokine such as IL-1b and oxygen radical-mediated lipid peroxidation was measured in the ulcerated gastric mucosa of ASA and NO-ASA-treated animals.
RESULTS: ASA delayed significantly ulcer healing and this effect was accompanied by a marked increase in the chemiluminescence, lipid peroxidation and the fall in the GBF at ulcer margin. Vitamin C attenuated significantly both the ASA-induced gastric damage and accompanying fall in the GBF at ulcer margin and the rise in the chemiluminescence and reversed the ASA-induced lipid peroxidation. In contrast, NO-ASA failed to affect healing of gastric ulcers and failed to produce the rise in the plasma IL-1b levels and the increase of lipid peroxidation as compared to those recorded in ASA-treated animals.
CONCLUSIONS: 1) ROS-induced enhancement in lipid peroxidation plays an important role in the mechanism of gastric damage induced by ASA, 2) vitamin C attenuates the deleterious effect of ASA on ulcer healing due to its antioxidizing activity by mechanism involving preservation of gastric microcirculation and attenuation of lipid peroxidation and cytokine release and 3) coupling of NO to aspirin fails to delay the ulcer healing suggesting that NO might compensate for prostaglandin deficiency induced by NSAID
Med Sci Monit 2001 Oct;7(4):592-599
Brzozowski T, Kwiecień S, Konturek PC, Konturek SJ, Mitis-Musiol M, Duda A, Bielański W, Hahn EG.

Contributed by Bill Sardi
---
Cambridge Medical School Researchers report: Even Miniscule increases in Blood Vitamin C Levels Result in Great Decreases in Death from All Conditions (Why didn't this peer-review, published report make world-wide news?)
British researchers report in the March 3, 2001 issue of Lancet that even miniscule increases in blood vitamin C levels, corresponding to consuming an extra 50 mg of fruite (1/2 apple or orange), can produce a 20% decrease in the risk of death from all conditions. Dr. Kay-Tee Khaw and his colleagues at the University of Cambridge School of medicine studied 19,500 men and women ages 45-79 and related their blood vitamin C levels to the risk of death from cardiovascular disease, heart attacks, and prostate cancer (for men only), as well as to the overall risk of death within a specific time period. Individuals with the highest blood vitamin C levels had only about half the risk of death within a specific time period that those with the lowest levels had.

Found in the Journal of Longevity, Hans Kugler, PhD, Vol 7/No. 4
---
Purpose: To examine the relation between serum ascorbic acid (SAA), a marker for dietary intake (including supplements), and cause-specific mortality.
Subjects and Methods: We analyzed data from a probability sample of 8,453 Americans age 30 years at baseline enrolled in the Second National Health and Nutrition Examination Survey (NHANES II), who were followed for mortality endpoints. We calculated relative hazard ratios as measures of disease association comparing the mortality rates in three biologically relevant SAA categories.
Results: Participants with normal to high SAA levels had a marginally significant 21% to 25% decreased risk of fatal cardiovascular disease (CVD) (p for trend = 0.09) and a 25% to 29% decreased risk of all-cause mortality (p for trend < 0.001) compared to participants with low levels. Because we determined that gender modified the association between SAA levels and cancer death, we analyzed these associations stratified by gender. Among men, normal to high SAA levels were associated with an approximately 30% decreased risk of cancer deaths, whereas such SAA levels were associated with an approximately two-fold increased risk of cancer deaths among women. This association among women persisted even after adjustment for baseline prevalent cancer and exclusion for early cancer death or exclusion for prevalent cancer.
Conclusions: Low SAA levels were marginally associated with an increased risk of fatal CVD and significantly associated with an increased risk for all-cause mortality. Low SAA levels were also a risk factor for cancer death in men, but unexpectedly were associated with a decreased risk of cancer death in women. If the association between low SAA levels and all-cause mortality is causal, increasing the consumption of ascorbic acid, and thereby SAA levels, could decrease the risk of death among Americans with low ascorbic acid intakes.
Journal of the American College of Nutrition Volume 20, Number 3, June 2001 Relation of Serum Ascorbic Acid to Mortality among US Adults
Joel A. Simon, MD, MPH, FACN, Esther S. Hudes, PhD, MPH, Jeffrey A. Tice, MD General Internal Medicine Section, Medical Service, Veterans Affairs Medical Center (J.A.S.), Department of Epidemiology and Biostatistics (J.A.S., E.S.H., J.A.T.), Division of General Internal Medicine, Department of Medicine (J.A.T.), University of California, San Francisco, California [jasimon@itsa.ucsf.edu]

Submitted by Bill Sardi
---
(c) 2000 by Ralph Moss
It was a pleasant surprise to see the National Cancer Institute stating that vitamin C and beta carotene may prevent stomach cancer. This was the conclusion of a randomized clinical trial carried out in the country of Columbia (J Natl Cancer Inst 2000;92:1881-1888). More than 600 people at high risk of developing stomach cancer were given one gram of vitamin C twice per day; 30 milligrams of beta-carotene; an antibiotic to combat H. pylori infection (a cause of stomach cancer), or a combination of these three treaments; or a placebo pill.
Scientists biopsied pre-cancerous growths in teh stomachs of all participants. Such abnormalities were four times as likely to shrink or disappear among those who received any of the three active treaments compared to placebo. Since stomach cancer is the second leading type of cancer worldwide, " an effective means of preventing the disease could have a dramatic impact on public health worldwide" - to quote the NCI website. Notice that some participants received 2,000 milligrams per day of vitamin C, the same "mega-doses" that just last year we were warned might cause tumors to grow explosively. In reality, they made these pre-cancerous stomach lesions shrink.

Found in the Townsend Letter
---
Feb 01 - Vitamin C May Prevent Coronary Artery Disease
A team of British and Swiss Researchers report that smoking affects blood circulation (microcirculation) within the heart itself. The study involved eight healthy male non-smokers (controls) and eleven long-term smokers, with no signs of heart disease. The researchers used positorn emission tomography (PET scanning) to measure coronary flow reserve (CFR) of the participants before and after the infusion of three grams of vitamin C (ascorbic acid.). CFT is the ration between maximal blood flow within the heart and and blood flow at rest. A high CFR is beneficial. The researchers found that the smokers had an average 21% lower CFR than the controls, but that vitamin C infusion corrected the deficiency and brought the smokers'CFR levels back to the level of the non-smokers. The vitamin C infusion had no effect on the non-smokers. The researchers conclude that the damaging effects of smoking are at least partially caused by excessive oxidative stress. They suggest a large-scale trial to determine if daily oral supplementation with vitamin C can prevent the development of coronary artery disease in smookers.
Found in Alternative Healthcare Management
---
May 00 - Vitamin C Can Reduce High Blood Pressure
Scientists at the Linus Pauling Institute (LPI), in conjunction with the Boston University School of Medicine, recently completed a study of the effect of vitamin C on blood pressure, which produced encouraging results. In the placebo-controlled, double-blind study, 45 patients with high blood pressure (a diastolic blood pressure of more than 90 and a systolic of more than 140 mm Hg) were given 500 mg of vitamin C per day. After one month, blood pressures declined an average 9%.
Found in Alternative Healthcare Management
---
Mar 00 - Vitamin C, E may protect the aging brain
NEW YORK, Mar 27 (Reuters Health) -- Taking vitamin C and vitamin E supplements may help protect memory and mental decline as you age, researchers report.
A new study has found that elderly men who took vitamin E and C supplements at least once a week over a number of years were protected from dementia and actually showed improvements in cognitive function -- a catch-all term including memory, creativity and mental acuity.
``Vitamin E and C supplements may protect against...dementia and may improve cognitive function in late life,'' report Dr. Kamal H. Masaki of the Kuakini Medical Center in Honolulu, Hawaii, and colleagues in the March issue of Neurology.
Although a protective effect was seen for two different types of dementia in men who took both vitamins, the supplements did not appear to prevent dementia due to Alzheimer's disease, the authors note.
In the study, Masaki and colleagues looked at supplement use among 3,385 Japanese-American men in 1988, and for a subset of the men, data was collected from 1982 as well. The amount of each vitamin the men took was unknown. The men, who ranged in age from 71 to 93 years, were tested 4 years later in 1993.
At that time, most men were not experiencing any memory problems, although 47 of the men had Alzheimer's dementia, 35 had vascular dementia (a dementia associated with artery-clogging and stroke), 50 had mixed/other types of dementia, and 254 performed poorly on the cognitive tests without diagnosed dementia.
Men who took either vitamin C or E alone in 1988 scored better on the 1993 memory tests than men who took no supplements, the investigators report. Men who took both vitamins exhibited only a small improvement over those taking no supplements.
Masaki and co-authors note, however, that men who took both vitamin E and C supplements together for many years showed a substantially greater improvement, ``suggesting that long-term use is required to improve cognitive function in late life.''
The researchers believe that vitamin C and E may protect from brain damage because they are antioxidants and can mop up brain-damaging free radical particles. SOURCE: Neurology 2000;54:1265-1272.
Submitted by Robert Dryhurst
---
Mar 00 - Oral Vitamin C Benefits Arteries and Platelets
Atherosclerosis is associated with stiffening of arteries and increased platelet activation. This is partly a result of reduced bioavailability of nitric oxide (NO). The NO molecule normally has a variety of protective effects on blood vessels and platelets. Increased levels of oxygen free radicals reduce NO bioavailability when atherosclerosis is present and might lead to increased arterial stiffness and platelet activation.
Vitamin C, being a dietary antioxidant, inactivates oxygen free radicals. After acute oral administration of vitamin C (2 gm), vitamin C blood concentrations increased from 42 to 104 (mu M) at 6 hours after oral administration. It was associated with a significant reduction in augmentation index, which is a measure of arterial stiffness (by 9.6), and ADP-induced platelet aggregation (by 35). There was no change in these parameters in the placebo group. Vitamin C, therefore, appears to have beneficial effects, even in healthy subjects. The mechanism responsible is likely to involve protection of nitric oxide from inactivation by oxygen free radicals. If similar effects are observed in patients with atherosclerosis or risk factors, vitamin C supplementation might prove an effective therapy in cardiovascular disease. Journal of Cardiovascular Pharmcology, 1999, Vol 34, Iss 5, pp 690-693.

Found in March 2000 Life Extension Magazine, Pg. 72
---
Sep 99 - Vitamin C Found to Lower Lead Levels in Blood
At the University of California at San Francisco, test results have proven Vitamin C can reduce dangerous blood leves of lead, a condition that can harm neurological development in children. High dosages of vitamin C are associated with reduced blood levels of lead in both young children and adults, which can have "public health implications," according to Dr. Joel Simon and Dr. Esther Hudes. They revealed their findings in a recent issue of the Journal of the American Medical Association (JAMA). Their study involved more than 19,000 people, who were as young as six years of age. Children who ranked in the top third of vitamin C intake had an 89 percent lower incidence of high lead levels in their blood. Similar tests on adults showed a 68 percent reduction.
Found in Sep/Oct 99 Alternative Healthcare Management
---
Aug 99 - Vitamin C Increase in Humans Urged
The Journal of the American Medical Association (JAMA) published a report on April 21, 1999 that the RDA of vitamin C should be raised from 60 mg to at least 200 mg. The following AP article reports on recent rat studies which make the case that high dose vitamin C is highly beneficial even though rats, unlike humans, make their own vitamin C.
Tue Aug 23 1999 NEW ORLEANS (AP) -- Megadoses of vitamin C reduced the effects of stress in rats and apparently can help boost the production of an illness-fighting antibody, a researcher says.
In light of the findings, health agencies should consider increasing the recommended dose of the vitamin in humans, now based on the amount needed to prevent scurvy and anemia, said P. Samuel Campbell, chairman of the biological sciences department at the University of Alabama at Huntsville.
His speech Sunday to the American Chemical Society came almost five years after the death of Linus Pauling, the Nobel-winning chemist who suggested in the 1970s that large doses of vitamin C might prevent colds and other ailments.
Campbell and his colleagues immobilized a group of rats for an hour a day to stress them. A control group was not immobilized.
In both animals and people, the adrenal glands react to stress by releasing hormones that trigger the "fight or flight" reaction. The researchers found that 200 milligrams of vitamin C a day reduced the levels of stress hormones in the rats' blood.
The dose is the equivalent of several thousand milligrams a day in people -- far beyond the current recommended level of 60 milligrams. More than a thousand milligrams (one gram) a day can cause nausea, stomach cramps, diarrhea and, occasionally, kidney stones, according to The American Medical Association Encyclopedia of Medicine.
Stress also suppresses the immune system, and Campbell found that megadoses of vitamin C increased the levels of an antibody -- which fights against germs and viruses -- in both stressed and unstressed rats.
However, the increase in antibody level was greater in the unstressed rats, suggesting that stressed animals may need larger vitamin doses to keep the immune system going, Campbell said.
Vitamin C also reduced other indicators of stress, such as loss in body weight, enlargement of the adrenal glands and reduction in the size of the spleen and thymus gland, he said.
AP, Aug 23 1999

---
NIH Team Suggests Vitamin C Use for Antibiotic Resistant Bacteria
Like police using tear gas to quell a riot, immune system cells that throw corrosive chemicals on invading bacteria may use a kind of chemical gas mask to protect themselves--and healthy tissue--from their own weapon. Scientists have found that vitamin C may serve as just such a shield to save a key type of immune cell from self-annihilation, according to a report in the 9 December Proceedings of the National Academy of Sciences.
Immune cells called neutrophils destroy bacteria with a two-stage attack: First, they produce oxidants that puncture a bacterium's cell walls, then the neutrophils engulf the disabled bug. Recent work by Mark Levine's group at the National Institutes of Health has hinted that neutrophils may avoid poisoning themselves by absorbing extra ascorbic acid, or vitamin C, which can neutralize oxidants.
To test this theory, a team led by Levine and Yauhui Wang collected neutrophils from people with bacterial infections and incubated the cells for up to an hour in two sets of dishes stocked with vitamin C and nutrients. One set was infected with bacteria; the other was clean. Within 20 minutes, the neutrophils from the infected dishes had accumulated up to 30 times more vitamin C than those in bacteria-free dishes. The researchers also found that neutrophils from people with the rare chronic granulomatous disease, which makes them especially vulnerable to bacterial infections, did not accumulate vitamin C when confronted with bacteria.
Vitamin C stockpiling "could be a very clever way that the neutrophils protect themselves," says biologist John Curnutte of Genentech Inc. in San Francisco. But he and Levine caution that neutrophils may behave differently in the body than in the lab. The key question, adds cell biologist Sam Silverstein of Columbia University in New York City, is whether dosing up on vitamin C makes a person's neutrophils better bacteria killers. If so, Levine says, vitamin C could be an approach to tackling antibiotic-resistant bacteria.
Found in Science December 1997; 278: 2061c-2063c.
---
Pauling DNA Model Partially Confirmed
Pauling detractors have often commented on his mistaken model for the DNA helix. Now this:
In another development late last year, Dr. Jean-Francois Allemand and his French colleagues published a report in the Proceedings of the National Academy of Sciences U.S.A. that described another stable form of DNA, which is usually conformed as a double helix. In 1953, Pauling and Corey proposed a triple-helical structure for DNA that positioned the phosphate groups on the inside of the helix. A few months later, Watson and Crick proposed the double helix, which was quickly accepted as the correct structure and led to a Nobel Prize. Dr. Allemand and his colleagues have identified a helical form of DNA, termed P-DNA, that shares with the Pauling-Corey model the feature of having the phosphate backbone on the inside of the structure and the bases exposed. The authors propose that this form of DNA may occur during DNA replication and transcription.

-- Found at Linus Pauling Institute
---
Aug 99 - Vitamin C improves function of arteries
Chronic Heart Failure (CHF) is associated with endothelial cell dysfunction. These cells line the cavities of the heart. There is evidence for increased free radical formation in CHF. This raises the possibility that nitric oxide (NO) is inactivated by the free radicals, thereby impairing endothelial function. Nitric oxide causes dilation of the blood vessels and is derived from L-arginine in endothelial cells, macrophages, neutrophils, platelets, etc. It is a gaseous mediator of cell-to-cell communication formed in bone, brain, endothelium granulocytes, pancreatic cells, and peripheral nerves. The short-lived NO molecule is manufactured by tissues, and plays a role in various processes, primarily by interacting between endothelium and smooth muscle cells. It is involved in dilation of blood vessels and penile erection, and possibly affects immune reactions and memory. Shortage or inactivation of NO may contribute to high blood pressure and formation of atherosclerotic plaque. An excess of NO, which is a free radical, is toxic to brain cells, and NO is also responsible for the often fatal, drop in blood pressure accompanying shock from abdominal or pelvic infection.
This study tested the hypothesis that (NO) is inactivated by free radicals, by determining the effect of vitamin C (25 mg/min) on impaired dilation in patients with CHF. it consisted of 15 patients with CHF and 8 healthy volunteers. An excitotoxic amino acid was used to inhibit endothelial synthesis of nitric oxide. The result was that vitamin C restored impaired endothelium function in patients with heart failure after both intra-arterial administration (13.2% vs. 8.2%) and oral therapy (11.9% vs 8.2%) for 4 weeks. The portion of dilation mediated by nitric oxide (which was inhibited by the excitotoxic amino acid) was increased after acute as well as after chronic treatment (CHF baseline: 4.2%, acute 9.1%, chronic 7.3%; normal subjects: 8.9%).
Thus vitamin C improved arterial dilation in patients with CHF as the result of increased availability of nitric oxide. This supports the concept that endothelial cell dysfunction in patients with CHF is, at least in part, due to the accelerated degradation of nitric oxide by free radicals.
Circulation, 1998, Vol 97, Iss 4, pp 363-368.

-- Found in August 1999 Life Extension Magazine
---
Jul 99 -Lens vitamin C levels decrease with the increased severity of cataracts
The concentration of vitamin C measure in 48 human lenses with cataracts, which were graded in terms of degrees of opacity and browning (protein oxidation). Lens vitamin C concentrations were inversely correlated with the severity of lens opacity. Dark brown, opaque lenses contained nearly 50% less vitamin C than lenses with mild cataracts. Increased lens opacity also reflected increasing levels of modified lens protein. The authors conclude that vitamin C is a good indicator of cataract severity, and that oxidation plays a role in cataract progression.
Comment by Robert A. Ronzio, PhD: The concentration of vitamin C in the lens is normally one of the highest of any human tissue. As a major water-soluble antioxidant, vitamin C plays a pivotal role in maintaining cellular defenses against oxidative damage. Possibly low vitamin C could decrease lens antioxidant defenses, such as glutathione. In turn this could favor cross-linking , and creation of insoluble gamma crystalline aggregates. When vitamin C is degraded (oxidized), it promotes glucose attachment to proteins, the oxidation of tryptophan residues in polypeptide chains, and protein cross-linking. This type of experiment does not permit a distinction between low vitamin C as a cause or as an affect of AMD.
Tessier, F., et al. Decrease in Vitamin C concentrations in human lenses during cataract progression. Int. J. Vitamino Nutr Res 1998;68:309-15
-- Found in July 1999 Townsend Letter for Doctors and Patients
---
Jul 99 - Vitamin C may reduce the risk of cataract development
Vitamin C use over a 10-12 year period was compared with the development of age-related lens opacities in 247 women without diagnosed cataract or diabetes. The subjects were participants of the Nurses' Health Study and their mean age was 62.6 years at the time of eye examinations. The use of vitamin C supplements for 10 or more years was associated with a significant 77% lower prevalence of early lens opacity as compared with women who did no use vitamin C. The use of vitamin C for less than 10 years did not correlate with decreased risk of early lens opacities.
Comment by Robert A. Ronzio, PhD: A major disadvantage of the sampling scheme is that it permitted the investigators to compare the frequency of supplementation, but not the amounts of supplemental vitamin C or vitamin C consumption, and the degree of cataract development. In any case, this study emphasizes the importance of ample antioxidants for decades in order to obtain the most benefit for eye health.
Jacques PF, Taylor A. Hankinson SE. et al, Long-term vitamin C supplement use and prevalence of early age-related lens opacities. Am J. Clin Nutr 1997;66:911-6.
-- Found in July 1999 Townsend Letter for Doctors and Patients
---
Jun 99 - JAMA Study Data on Androstenedione Doesn't Match Press Reports
Androstenedione is the natural testosterone precursor that was made famous last year by baseball's home run king Mark McGuire. On June 2, 1999, the American Medical Association published the results of an 8 week clinical study. The substance was found to be safe and effective. However, the stated conclusions in the JAMA report and accompanying media reports do not match the study data. The JAMA editor suggested that the Government take androstenedione off the market JAMA Study on Androstenedione - A Critique
- Owen Fonorow
---
Mar 98 - Is More Vitamin C More or Less Harmful??
Save a recent British study, the bulk of the vitamin C research this century provides ample evidence that the more vitamin C consumed, the better. Better health. Longer life. Freedom from chronic disease. Etc. In fact, risk for most disease is inversely proportional to the amount of vitamin C consumed. A check on the basic sanity of this proposition is that animals, other than primates and guinea pigs, make their own vitamin C in large quantities. (If Vitamin C was really harmful in these amounts, why do most animals to this day still produce it? And why are human beings unique among the animals with our litany of chronic diseases and disabilities?)
One reason we named our publication MEGASCORBATE THERAPIES was to emphasize this little known fact that the risk is from taking too little vitamin C. (We do not dispute medicine's assertion that vitamin C in low amounts (less than 200 mg) offers little benefit in most people other than preventing frank scurvy.)
The mountain of evidence to the contrary, there is still at least one researcher, and perhaps a small group of researchers now, that are convinced that vitamin C is dangerous in any amount above the RDA, or unless taken "naturally" with fruits and vegetables. This researcher was able to get a paper published in Journal of the American Medical Association (JAMA) in 1974. The findings were later rebuffed when the results could not be duplicated by other researchers. Thanks to Linus Pauling, many people are aware that the results of an experiment described in this paper were false. (It is interesting that the New York Times columnist Jane Brody quoted this particular individual in her article, apparently as an "expert" or "authority" on vitamin C. This person is patently biased and has been trying in vain for more than 20 years to prove his convictions.)
The recent 6 week study in question has challenged a large body of evidence accumulated over more than 60 years. There is no existing theory to explain the study's surprising findings. Assuming the study methods met acceptable standards and are repeatable, then these researchers may have unwittingly called into question their basic premise, i.e., the idea that DNA oxidation markers (8-oxoA) relate in any way to the formation of chronic disease in humans. Our analysis of this news making study

- Owen Fonorow
Rationale for Massive Doses of Vitamin C in Treating Diseases
---
Jan 98 - Avian Flu/Hong Kong Virus
A Special Notice About the Avian Flu/Hong Kong Virus and Other Influenza Viruses: For Physicians and Other Medical Practitioners, as Well as for Persons Interested in Preventive Health Care or Requiring Emergency Clinical Treatment
A widespread outbreak of the newly identified avian flu virus may soon occur. People have not developed antibodies against this virus, and a vaccine to prevent it is not yet available. Thus the severe, sometimes fatal form of the influenza virus that first appeared in the Hong Kong/New Territories area of China in the spring of 1997 could become a worldwide epidemic. This happened historically with the Spanish influenza of 1918-1919 that killed at least 20 million people worldwide--twice the number of deaths in World War I preceding its outbreak. Asia-originating flu epidemics in 1957 and 1968 also killed large numbers of people.
Other serious influenza virus contagion's are already prevalent at this time, some of them apparently not included in the standard flu shot, causing many sick days and sometimes hospitalization.
As a public service the Vitamin C Foundation (VCF) wishes to alert you to the fact that high-dose vitamin C has often proven highly effective in medicating patients suffering from virulent forms of flu, or influenza. Laboratory and clinical research and patient outcomes have amply demonstrated that high-dose vitamin C (ascorbic acid) has an antiviral effect and also boosts immune-system functions.
A megadose treatment approach--whether using oral or injectable/IV forms of ascorbate, or both--is especially crucial if no other methods of overcoming acute illness have been successful and the patient's life is threatened. Also, increased oral intake of vitamin C may well prevent sickness in persons exposed to flu viruses during an epidemic or in close contact with someone already ill with influenza. Oral vitamin C in tablet or powder form costs very little compared to most other medications, especially prescription drugs. Most people, including children, easily tolerate it when given in divided doses throughout the day. In a real health crisis, high-dose injectable sodium ascorbate solution may be given by qualified physicians in their offices, subcutaneously or intramuscularly; the slower intravenous (IV) "C" drip may be given alone or combined with other parenteral fluids in clinic or hospital settings. (See Clinical Precedents and Clinical Protocol below.)
Clinical Precedents: Dramatic recoveries have resulted from treating life-threatening viral infections by administering emergency high-dose vitamin C when the immune system is overwhelmed. Indeed, viral infections are only one of many conditions that ascorbic acid may prevent or ameliorate. [Please refer to two landmark papers by Frederick R. Klenner, M.D. published in the early 1970s: 1) "Significance of High Daily Intake of Ascorbic Acid in Preventive Medicine," on this VCF Website; and 2) "Observations on the Dose and Administration of Ascorbic Acid When Employed Beyond the Range of a Vitamin in Human Pathology," available--thanks to Robert F. Cathcart, M.D.--at http://www.orthomed.com/klenner.htm.
Clinical Protocol: For detailed instructions to physicians regarding the safe administration of megadose ascorbate in all its forms, please consult Robert F. Cathcart, M.D.'s landmark paper on the subject, "Vitamin C, Titrating to Bowel Tolerance, Anascorbemia, and Acute Induced Scurvy." (It is conveniently available for reference purposes at http://www.orthomed.com/titrate.htm.)
- Barbara Marinacci
---
Jan 98 - Clarification on Previous Article
I noticed that in your news item about the flu, it was not entirely clear that the dramatic effects are always with ascorbic acid orally and sodium ascorbate intravenously. I have not been able to achieve the ascorbate effect with mineral ascorbates orally. Mineral ascorbates are fine forms of vitamin C but when you are really sick, the mitochondria are failing in their refueling of the free radical scavengers with electrons. The ascorbic acid carries 2 extra electrons per molecule where the mineral ascorbates seem to carry only one (plus per molecule the mineral ascorbates are heavier due to the mineral weighing more than the hydrogen the mineral replaces). So the mineral ascorbates are not potent enough to accomplish the ascorbate effect. There may be other reasons that we do not appreciate additionally.
See http://www.orthomed.com/avian.htm - Robert Cathcart, MD
---
Jan 98 - We Request Your Feedback
To provide additionally supportive clinical evidence from a variety of creditable sources of ascorbate's therapeutic effects in treating infectious diseases (viral, bacterial, parasitic), VCF welcomes anecdotal case reports from physicians. These can be sent to our E-mail address or to other contact places given on our homepage. We also are interested in receiving personal histories (written or audiotaped) from individuals using a high-dose vitamin C regimen as the primary intervention. Both oral intake and injected or injected/IV ascorbate solution qualify. For our records we want to know about any adverse experiences or ineffectual treatments using megadose ascorbate for the purpose of halting infections.
- Barbara Marinacci
---
Jan 98 - Foundation Applies for NIH/Office of Alternative Medicine Grant
The Vitamin C Foundation proposes to sponsor the first study ever of the Linus Pauling so-called "Unified Theory" of cardiovascular disease. Foundation technical advisors Warren M. Levin, MD and Robert Cathcart, III, MD, have volunteered to conduct the study, with Dr. Levin accepting responsibility as Principal Investigator. The Foundation is applying for a grant from the National Institute of Health, Office of Alternative Medicine. If approved, this will be the first study of the role of vitamin C, lysine and proline on heart disease in humans.
Foundation Seeking Study Participants
If you have been diagnosed with heart disease, i.e., have had angioplasty or coronary by-pass graph operations, and you are willing to participate in this "first ever" study of Pauling's heart disease therapy, and are not now or never have been taking lysine and proline for this condition, and if you live near, or are willing to travel to the New York City and Los Altos, CA, area, then please contact the Foundation: Lp(a) Study, Box 3097, Lisle, IL 60532

Study participants will receive free exams and "medication" but no study participant will be deprived of vitamin C. - Owen Fonorow
---
Dec 97 - IRS Rules Contributions to VCF Tax Deductible
We Invite Your Financial Assistance, Too! The Vitamin C Foundation (VCF) is a national nonprofit, charitable organization that has recently been assigned the IRS tax-exempt 501(c)(3) designation. If corporations, foundations, or individuals wish to consider contributing funds to help support VCF's current and future informational and educational activities or research endeavors, we would be pleased to discuss and accommodate special vitamin C-connected interests. Such donations, public-relations funding, and grant awards will be announced on our Website and in published literature, unless anonymity is requested. Linkages with other Websites (including commercial ones) will also be made whenever appropriate. Please contact Owen Fonorow or Barbara Marinacci about your thoughts on this matter, or simply to obtain more information about the mission and goals of the Vitamin C Foundation.

- Barbara Marinacci
---
Jan 98 - Special Fund Established for Linus Pauling Therapy Study
If you would like to designate your contributions for the sole purpose of helping with the proposed major Linus Pauling Heart Disease Therapy study, please so indicate on the check/correspondence when you make your contribution.
- Owen Fonorow
---
VITAMIN C IN HIGH DOSAGES PROVIDES SIGNIFICANT PAIN RELIEF
This just in from a Vitamin C Foundation technical advisor in Los Altos, CA:
The day before Thanksgiving I had a cornea transplant. When the local began to wear off, it became obvious that it was going to be painful. I began taking 12 grams of ascorbic acid orally every 15 minutes. By the time I reached 72 grams, there was absolutely no pain.
I continued to take 8 to 12 grams and hour that evening and the following day. There was no pain.
Thanksgiving, I returned for a follow-up visit. There had been 2 cases of corneal transplant done the day before. There were no nurses in that day so the doctor came in to do the follow-up by himself. He called both of us in at the same time. As we were walking down the hall together, he asked me if I had pain, I told him about the 72 grams of ascorbate (vitamin C) and told him there was no pain. He asked the other patient the same thing and he replied that it had hurt terribly the night before and still hurt terribly.
Subsequently, the eye incision healed rapidly and there was not pain. The corneal edema, which was the reason for the operation, was due to an old style cataract operation where the lens was placed anterior to the iris and just behind the cornea. (The more modern method is to place the lens posterior to the iris.) Anyway, it was a Leiske lens and a common complication is that it somehow damages the endothelium of the cornea. The cornea grows from the inside out. As little pockets of damaged cells grow toward the surface, it results in corneal edema and corneal ulcers.)
The reason that ascorbate (only in very high doses) is such a good pain killer is because the pain is medicated by free radicals and if there are no free radicals, there is no pain. The important thing to remember is that the ascorbate has to be forced into the tissues involved in very high concentrations before the ascorbate has this pain killing effect. - Robert Cathcart, MD
---
Progress Report on the War Against Scruvy
Doctors report progress fighting scurvy. New evidence points to vitamin C deficiency.
- Contributed by D. Keill
---
FRESH FIELDS ORDERS CHERASKIN BOOKS. REFUSES TO PAY
Whole Foods Market claims it is the largest purveyor of natural foods in the world. "We're like an old-fashioned neighborhood grocery store, an organic farmer's market, a European bakery, a New York deli, and a modern supermarket all rolled into one!"
The problem is, they don't pay their bills!!
We hesitated to post this. However, more than a year ago, a Fresh Fields store on the East Coast ordered 10 copies of the Cheraskin book VITAMIN C: WHO NEEDS IT. We sent them the 10 books immediately without payment.
When we refused to give their "accounting department" our Federal ID number, they refused to pay for the books -- or return them! We've been trying to collect ever since.