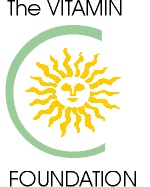 Linus Pauling must be turning over in his grave
AKA what's going on at the "Linus Pauling" Institute?
If you are a contributor to the Linus Pauling Institute at Oregon State University, perhaps your allegiance is now in the wrong place? We would be pleased if you would consider contributing to the The Vitamin C Foundation instead.
The world's greatest scientist led the way.
The Foundation's mission is to continue Pauling's work down the same path.
The former Linus Pauling Institute simply doesn't get it. First this,
How can the "Linus Pauling" Institute recommend 200 mg of vitamin C with a straight face?

And now this..

The Linus Pauling institute - with respect to vitamin C - operates in name only, as if they are embarassed by his departure from the mainstream. If you are contributing because of what vitamin C has meant to your life, there is an alternative. By supporting The Vitamin C Foundation, you will help us further the work of Linus Pauling.

We are registered with the IRS as a 501(c)3 non-profit corporation dedicated to preserving and publishing scientific knowledge about vitamin C.