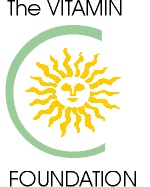 NATURE'S PERFECT STATIN®
Lower's Cholesterol Naturally




The hot selling statins, such as LipitorŪ and ZocorŪ, lower cholesterol by blocking the coenzyme HMG-CoA reductase. The first statin drugs were released in 1987, and the manufacturing and promotion of these drugs has grown into a huge business; statins are the most widely prescribed class of drugs in history.
In 1985, scientists made an important discovery. Ascorbic acid (Vitamin C) is the human body's natural HMG-CoA reductase inhibitor.[*] When vitamin C levels are low, the body compensates and manufactures more cholesterol; when levels are high, the vitamin inhibits HMG-CoA reductase, lowering cholesterol.
The problem with the artifical statin drugs has been identified. These drugs concurrently reduce circulating levels of ubiquinone, aka coenzyme Q10 (CoQ10) [*] and raise levels of the lipid Lp(a) [*] . A decline in CoQ10 -- attributed to artificial statins -- has been linked to muscle pain, muscle myopathy and congestive heart failure; [*] elevated Lp(a) is linked to the 70 percent higher probablity of heart attack or stroke [*].
Vitamin C is Nature's Perfect Statin.
At the proper (high) dosage vitamin C lowers Lp(a), and it promotes the natural production of ubiquinone (CoQ10).
See:
Inhibition of HMG-CoA reductase activity by ascorbic acid (http://www.jbc.org/cgi/content/abstract/261/16/7127)
Supplement Facts
Linus Pauling informed the world that vitamin C deficiency is the root cause of cardiovascular disease (CVD), and that taking more of the vitamin lowers cholesterol, and that when combined with lysine, effects the cure for CVD. [*]
Rather than promote vitamin C, drug companies invented the statin drugs.
While it's true that vitamin C is the top selling nutritional supplement, earning its makers roughly $180 million per year, the statin drugs are sold to 25 million people worldwide. These small pills earn their makers an astounding $20 billion dollars annually.
One wonders, what did the drug companies know, and when did they know it? Was vitamin C used as the model for the statin drugs, and they simply forgot to mention it?
It just gets curiouser and curiouser...
---
Monitoring the Vitamin C "Natural Statin" Effect with a Lifestream® Cholesterol Monitor...
"I sent you the following results to demonstrate how quickly the body changes to vitamin C supplementation, both in a positive and negative manner. Any point when I withdrew myself from the vitamin C, either because I ran out or got lazy, my cholesterol jumped up." - Richard Kuminkoski (rsk@zbzoom.net)
---
Statin Drugs - A Critical Review of the Risk/Benefit Clinical Research...

Foundation Issues Statin Drug Alert

Back to the Vitamin C Foundation

The Cure for Heart Disease

Nature's Perfect Statin® is a registered trademark of The Vitamin C Foundation