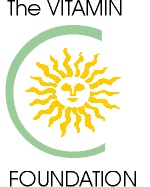 VITAMIN E RESEARCH




JAMA: Largest Study Ever Finds 600 IU Vitamin E is Safe and Significantly Reduces the Risk of Cardiovascular Death in Women...

July 5, 2005 - The Women's Health Study published in the Journal of the American Medical Association (JAMA), [Vitamin E in the Primary Prevention of Cardiovascular Disease and Cancer. I-Min Lee, et. al. JAMA. July 6, 2005; Vol. 294: 56-64.] found 600 IU vitamin E -- every other day -- is safe and significantly reduces the risk of cardiovascular death in older, healthy women.

Largest study ever says cardiovascular deaths declined for boomers 24%, seniors 49%



Conducted from 1992-2004 on 39,876 healthy women over the age of 45, the Women's Health Study found a "significant 24% reduction" in cardiovascular death in participants taking vitamin E. The study also "observed no significant effect of vitamin E on total mortality."




Overview

Vitamin E Supplements Produced a 90% Decrease in PSA (Prostate Cancer Marker)
Vitamin C and E Supplements Reduce Cognitive Dementia Risk 88%
Vitamin E Supplements Reduce Breast Cancer Risk 80%
Vitamin C and E Supplements Reduce Alzheimer's Risk 78%
Low Vitamin E Predicts Heart Attacks 62%
Vitamin E Supplements Reduce Bladder Cancer Risk 50%
Vitamin C and E Reduced Intensive Care Deaths 48%
Vitamin E Reduced Heart Attacks, Death in Diabetics 40%
July 1, 2005: The Day CODEX Will Protect You From High-Dose Dietary Supplements...

Press release on Johns Hopkins Vitamin E study a blatant fear tactic ...

BILL SARDI'S RESPONSE TO WORLD-WIDE VITAMIN E BASHING...


Vitamin E: The Facts

40 percent of diabetic patients can REDUCE their risk of heart attacks and of dying from heart disease by taking vitamin E supplements...

Vitamin E Health Overview - The Profound Effect on Health..

Vitamin E Research Threatens Many Pharmaceuticals:
Merck chief ordered before Senate hearing ...
---
MORE VITAMIN E STUDY ABSTRACTS FROM LIFE EXTENSION...
10,452 Vitamin E Studies from NIH PUBMED...
WHO HAS THE POWER TO ROUTINELY PLANT FAKE HEALTH-SCIENCE "NEWS" REPORTS IN THE WORLD MEDIA?
RECENT EVIDENCE OF THE PHARMCO-MEDIA FEED...
Drugs firms 'are scaring people for profit' ...
---
Back to the Vitamin C Foundation