Table of Contents
TrifecTA Study Information
There is an ongoing TrifecTA study that's been boosted some to measure the effects of other treatments on the effectiveness of the TrifecTA. The components of the Beck Protocol and others treatments have been incorporated into the study. The other treatments taken orally are:
The treatments that require electronic devices are:
There is more information on each below. There is also general information on the treatments involved in the study.
Water Ozonator - Model WOZ5
Magnetic Pulser - Model MP6
Read the product manual.
Read the product trouble shooting guide.
View the product demonstration video:
View the washer demonstration video:
---

There is a web page with information on the healing effects of the opposite poles of the pulser from Altered States. They have a table that summarizes it, but there is much more information on the actual site: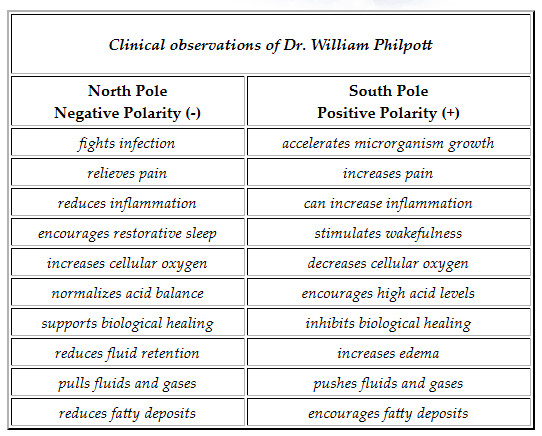 Here is a link from the World Research Foundation on Magnetic Effects on Living Organisms.
Here is a link from Tesla Tech on The Scope of Biomagnetism.
Here is a link from Vibrant Vital Water. There's a section in the article on The Magnetic Influence.
Bio Tuner - Model BT9
Silver Pulser - Model SP7
The Beck Protocol
General Treatment Information